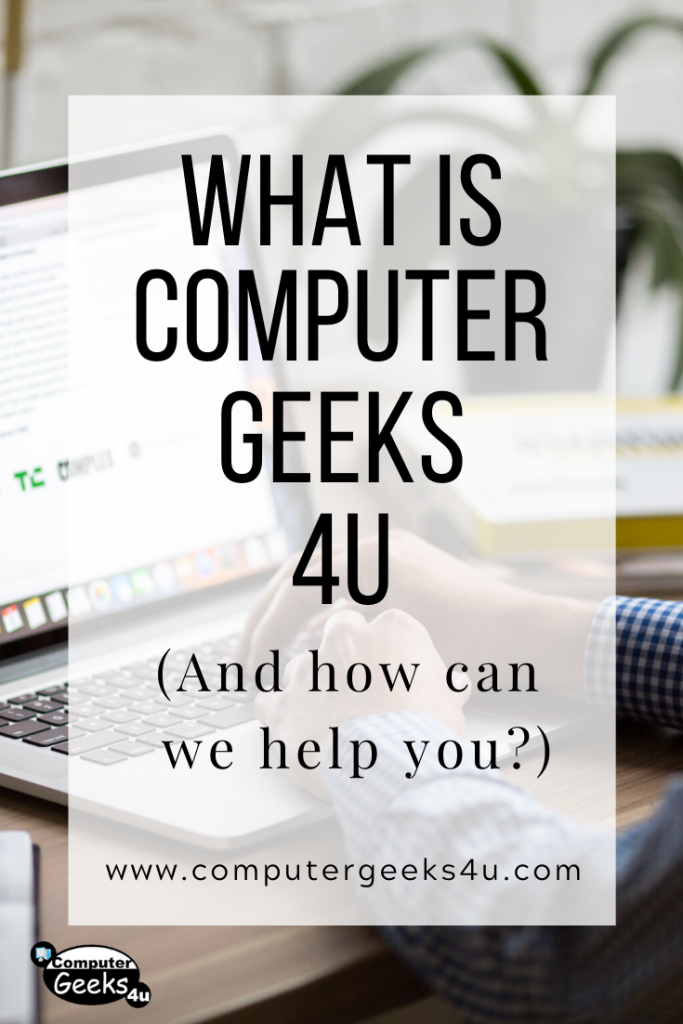 We know what you're thinking….
That's a really cool name! (well thank you very much)
But what exactly do you do? (great question!)
Here at Computer Geeks 4 U, we are all things computer!
Computer backups, on-site and off-site
Monthly computer maintenance
Help desk support
Endpoint Security
Web design, maintenance and hosting
Repairs on desktops and laptops
Workflow design and automation
And so much more!
Do you have no idea where to start and need help getting your website off the ground?
We do that!
Do you need the peace of mind knowing that all your information is backed up securely?
We do that!
Do you need someone you can call to help with setup of a program or help uninstalling a program?
We do that!
If you would like to talk more in depth about what we could do specifically to help your business run smoothly, fill out the form below to schedule your free 30 minute consultation!
We're looking forward to partnering with you!