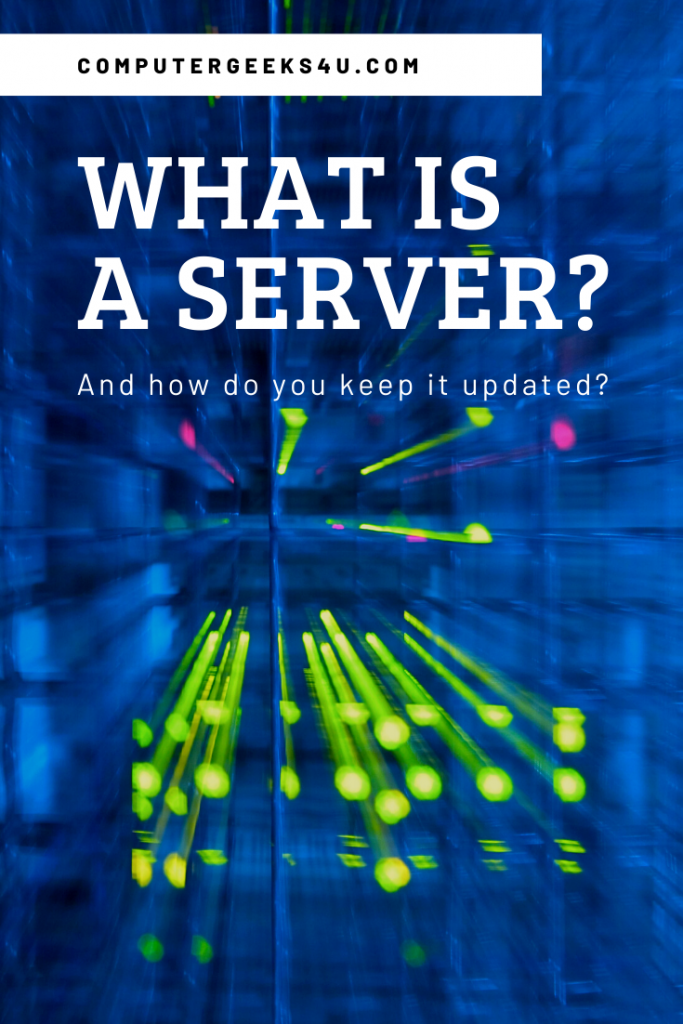 We're going to start this off by defining what exactly a server is. 
A server is a computer on a network that provides services to other computers on the network. 
For example, a file server is a computer on a network that has files in it that other people can get to. 
There are many types of servers:
Web
Printer
FTP
Mail
Application
And many more!
So now that you have an idea on what a server is, how do you maintain your server? Here are 5 tips to ensure your server continues working properly!
1. Verify your backups are working
You need to make sure that your backups are in place and working properly before you make any changes to your server database and systems. And always double check that the correct backup and location are selected. 
2. Check Storage
Make sure your disk storage is clear. Your server system is not an archival system and should be periodically cleared to ensure faster systems. If your partition ever reaches 100%, your server may stop working and data could be lost.
3. Update Your Operating System
Keeping your operating system updated will prevent hacks. Automated updates are what is recommended. However, if you can't automate your updates and have to do it manually, create a schedule for how often you will update your systems.
4. Check Application Updates
If you're using a CMS or open source program (WordPress for example), it's important to keep your web applications updated. 
5. Change Passwords
It's recommended to change all passwords ever 6 to 12 months. This is especially important if you've given passwords out to others for maintenance reasons. 
Do you need help figuring out how to manage your servers? We can help you! Click below to schedule your free consultation!